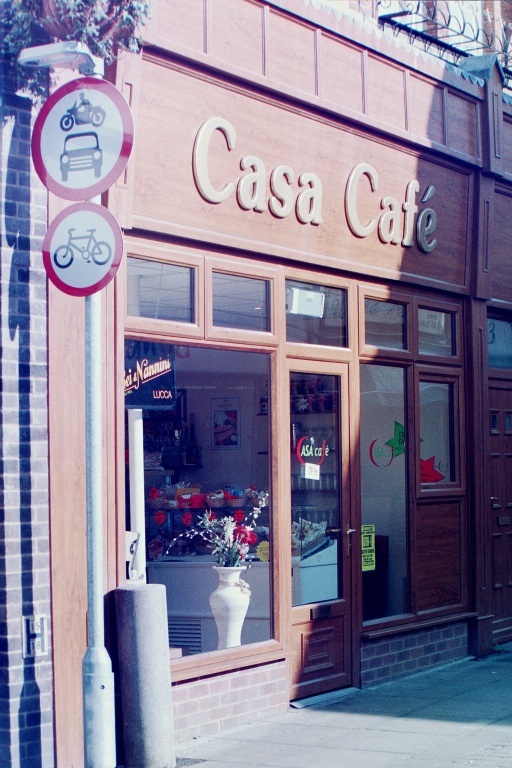 Coffee / Food
The coffee is very good. A mug of black coffee costs either 90p or a £1, depending on who serves you. The food is cheap and well presented. Good portions. Egg and chips for £1.50 !!!
Ambience
A very good spot, at the bottom of Churchgate, Loughborough, from which non-smokers get to watch the world and their dogs / pushchairs / scooters go by.
Smokers are accommodated at the back where the view is not so good.
Very clean and you can see what the chef is doing.
Friendly service to the mildly irritating strains of OAK FM.